How video telehealth created flexibility for our practice and patients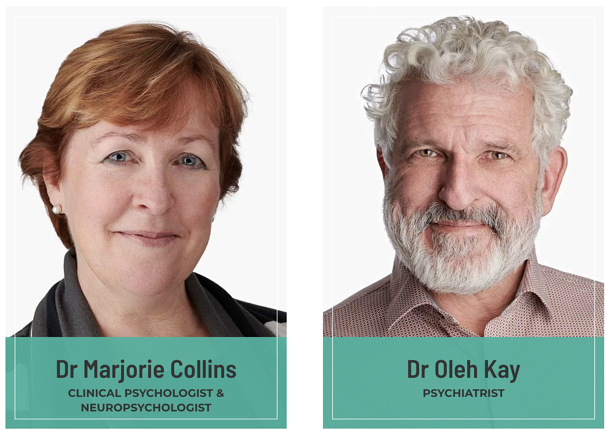 Owners of PsychPlace, Scarborough, Western Australia
Tell us about yourself and your practice!
Our boutique clinic, PsychPlace, has two principal practitioners: Psychiatrist (Oleh Kay) and Clinical Psychologist and Neuropsychologist (Marjorie Collins).
We understand that seeking treatment can be a daunting prospect, so we've focused on making our rooms feel like home - not at all a sterile or standard clinical environment.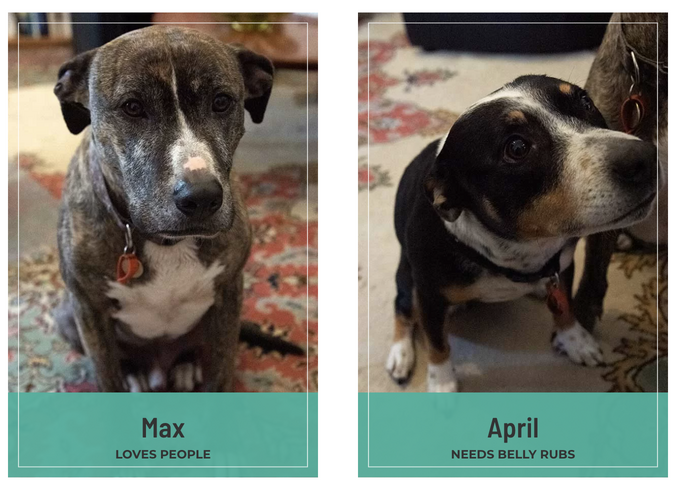 The friendly rescue dogs at PsychPlace
We bring our rescue dogs, Max and April, to the clinic and allow them to interact with our clients (but they are safely 'cooped up' if anyone feels uncomfortable with dogs). Many of our clients comment that the dogs make them feel happier and more relaxed.
We have more than 25 years experience in our respective fields and offer a wide range of services for adults, including assessments, clinical psychology and psychiatric treatment for a variety of problems including anxiety, depression, relationship difficulties, and many others. We have a particular interest, and postgraduate training in, working with people who have a brain injury or have experienced trauma in adulthood or as a child.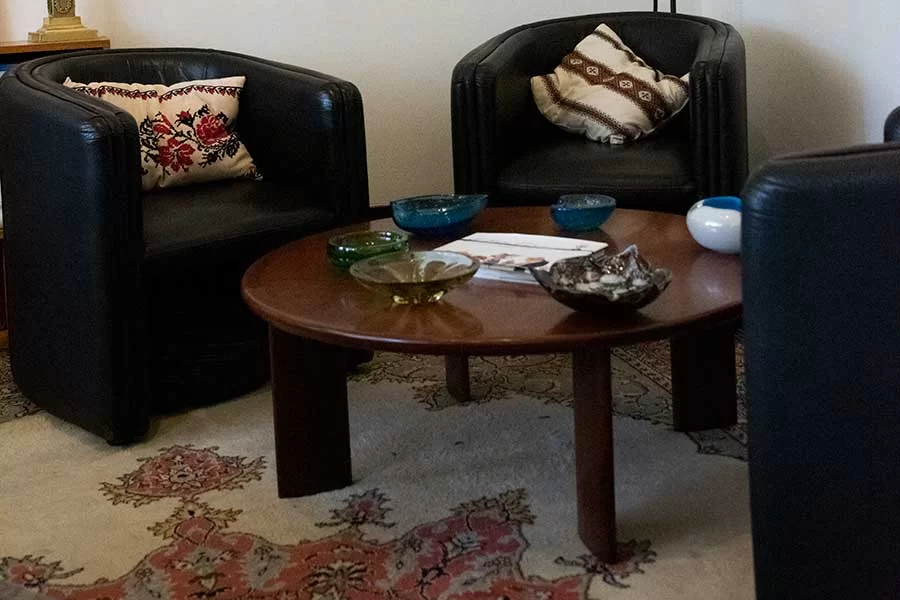 Rooms that feel like home
What's your experience with telehealth been like to date? How has this changed since the outbreak of Coronavirus?
Prior experience with telehealth was zilch. With COVID lockdown in late March, we went on a steep learning curve to find and then implement and THEN become adept at telehealth.
We were very lucky to find COVIU, as it provides the security and safety we need for our clients. Our patients and clients get to come into the virtual waiting room and chat to our secretary who loves greeting everyone upon entry.
Over the months since then, we have learned an entirely new way of connecting with patients, and they have learned the convenience of consults from their home. No more traffic to navigate, or desperate calls to say they are running late as there's been an accident on the freeway.
Now we are no longer 'locked down', patients get to choose whether to see us in person or via teleconference. It gives a much greater degree of flexibility.
How has providing telehealth helped your business?
We were able to continue seeing patients even when lockdown was on, supporting some of the vulnerable people in our community. That is, we were able to continue working, maintain our health and that of our patients. There is also much greater flexibility in delivery of service, and we can easily see patients across the vast expanse of W.A.
Plus, the government finally decided to sensibly fund rebates for telehealth, which they've never really done before.
Prior to COVID, some of our patients, from places such as Exmouth or South WA, had to drive or fly hundreds of kms for appointments, as they STILL, even with such distance, lived outside the areas deemed 'remote' enough for Medicare rebates under the Modified Monash Model. Some had to fly 1800km round trip.
Which Coviu product do you use and why?
Coviu's Clinic Platform, as it facilitates the 'brick and mortar' flexibility and in-person feel of our little homely clinic.